Listening to Lichen: an interview with designer and architect Nick Herder
Categories
Fractal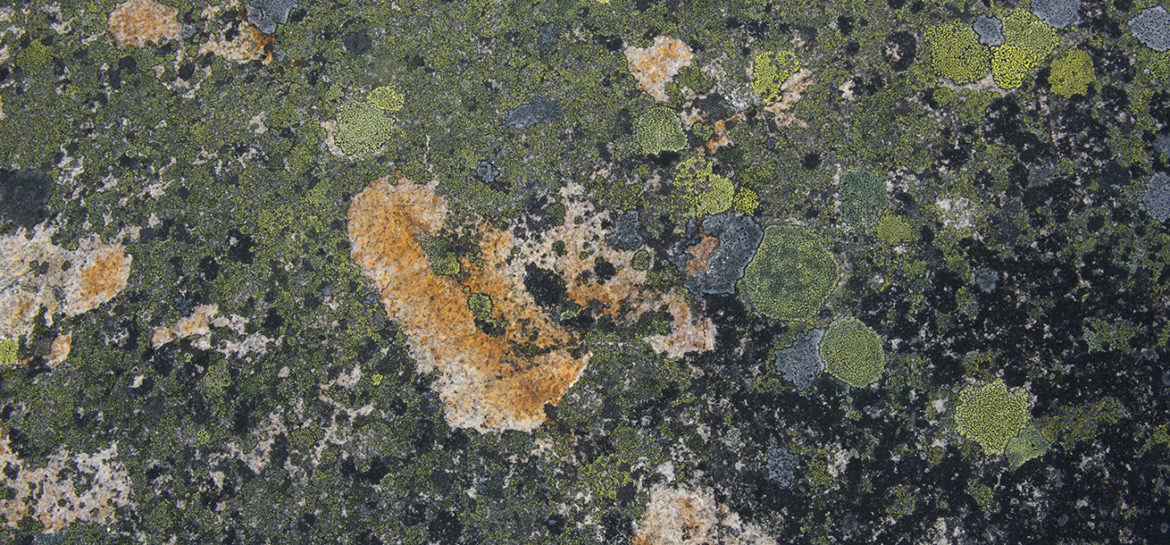 We are reaching out to our collaborators to discuss their time working on our projects, and the ways that this work and their time spent on Fogo Island has affected their career and personal journeys.
This this iteration, we're in conversation with Nick Herder: architect, designer, artist based in St. John's, Newfoundland & Labrador. Nick came to Fogo Island to work as part of the architectural team that realized the Fogo Island Inn, but his experience of the Shorefast projects and the place spanned much more than the boards and beams of the Inn.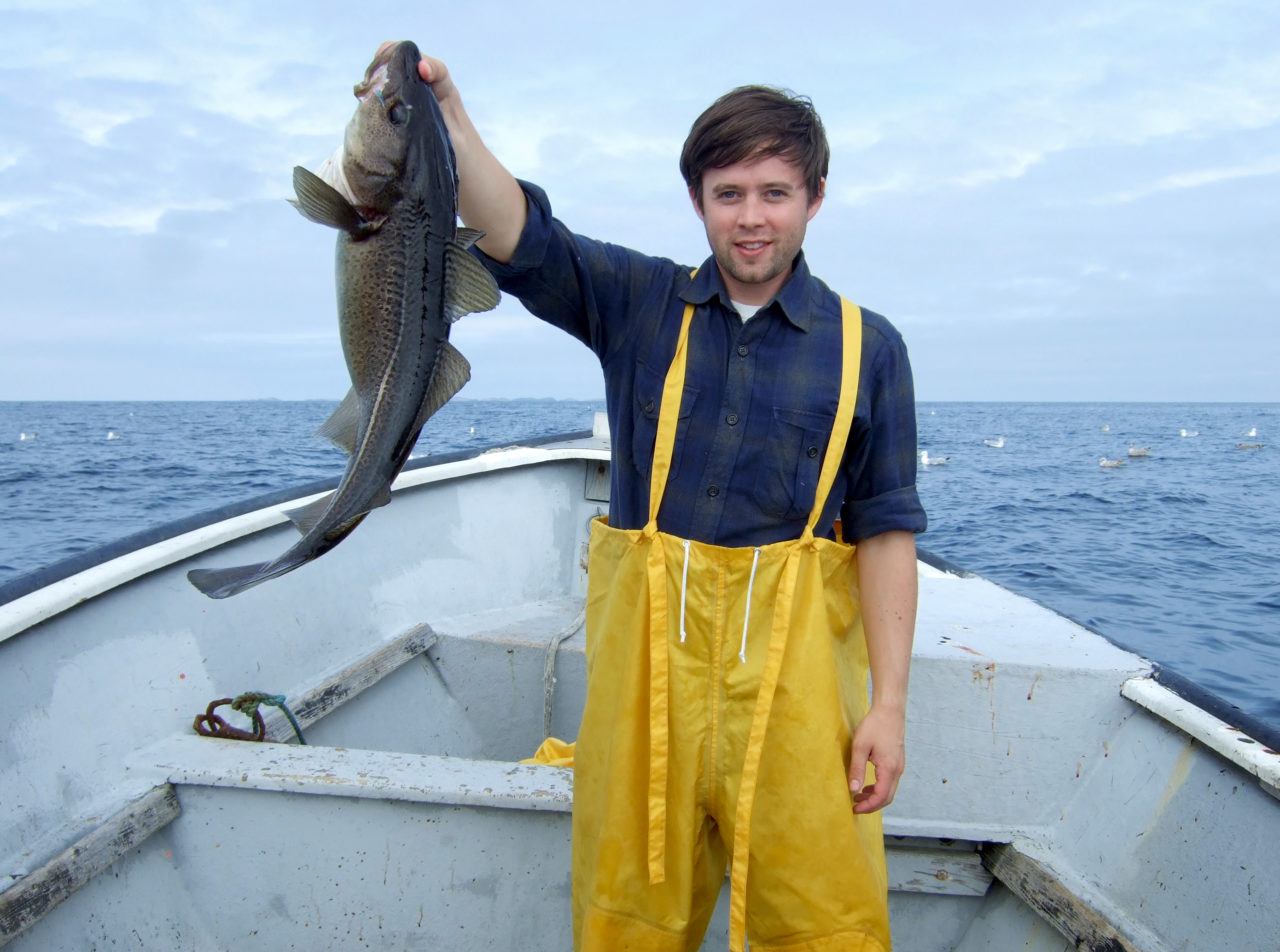 Shorefast: How did you come to work with the Shorefast projects on Fogo Island? How long were you involved, and in what capacity?
NH: In late 2008 while living in Brooklyn, NYC, I received a call from my friend Tim, a hair stylist, back home in St. John's. Tim proceeded to introduce me to one of his clients, Zita Cobb, who was in process of "trying to find an architect for work on Fogo Island" to assist with the design/construction in coordination with Todd Saunders (Bergen, NO) and Jim Case (St. John's, NL): the architectural leads who had been confirmed for the Inn and Studio projects. I first went to meet Zita and the Shorefast Team (then about 6 or 8 people) on Fogo Island for the first time in April 2009. I moved there the last week of July and lived/worked on the island for the next five years.
My role started out purely focused on the Inn and Long Studio buildings, reporting back to Todd and Jim as needed, on a daily basis. In those days, smart phones were relatively new, and the Fogo Island internet was… well, there was still a lot of dial-up going on, let's put it that way. So I spent a lot of time photographing the progress and uploading the photos at the end of the day so the architects and everyone else who was assisting remotely could see what was happening. I also did a lot of translating of the drawings for the builders in the first few weeks and months. The builders (a completely local crew in those early days) were all exceptionally capable but many were not familiar with working from dimensioned drawings. And so originally my job consisted mainly of translating on site, reporting back remotely, and tracking down bits and bobs on either end.
Through my first winter on the island, when the Inn project started ramping up for the start of construction in the coming spring, my role evolved significantly. I became part of the design process and started working on some of the many surrounding design issues, challenges, and sub-projects, with the driveway to the Inn being an early example. I also became more involved in some of the heritage building and restoration projects, community infrastructure projects, and new interior design projects.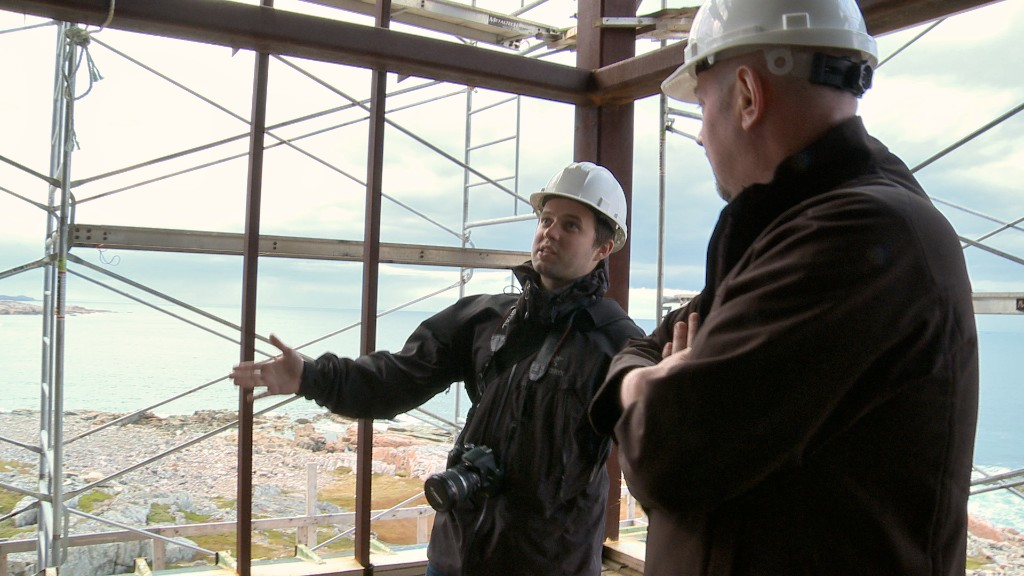 Shorefast: Do you remember the first task or assignment you were given? What was it, and how did you approach tackling it?

NH: Oh boy… the driveway (as mentioned above) came up during my initial visit in April and was the first time I remember being asked a job question directly by Zita. The remarkable thing about it was, of course, how she posed the question. Though I can't remember exactly what she said, it was something like "how can we make a driveway from the road to the Inn without displacing a lichen, berry bush, rock or anything else?" Now, this was before I could fully appreciate the essence of her question, and I was completely paralyzed by the seemingly impossible question she had asked. As for how I approached it… I did a lot more listening before I did anything else. Then we looked at every type of "road" construction ever built or dreamed of and evaluated them against the local-materials-and-methods matrix. Then we engaged engineers for a "typical" solution. Then we tore everything up and designed it as best we could. And I'm not sure that the driveway has ever been properly completed when you consider the original question again…. I still work on it in my head from time to time.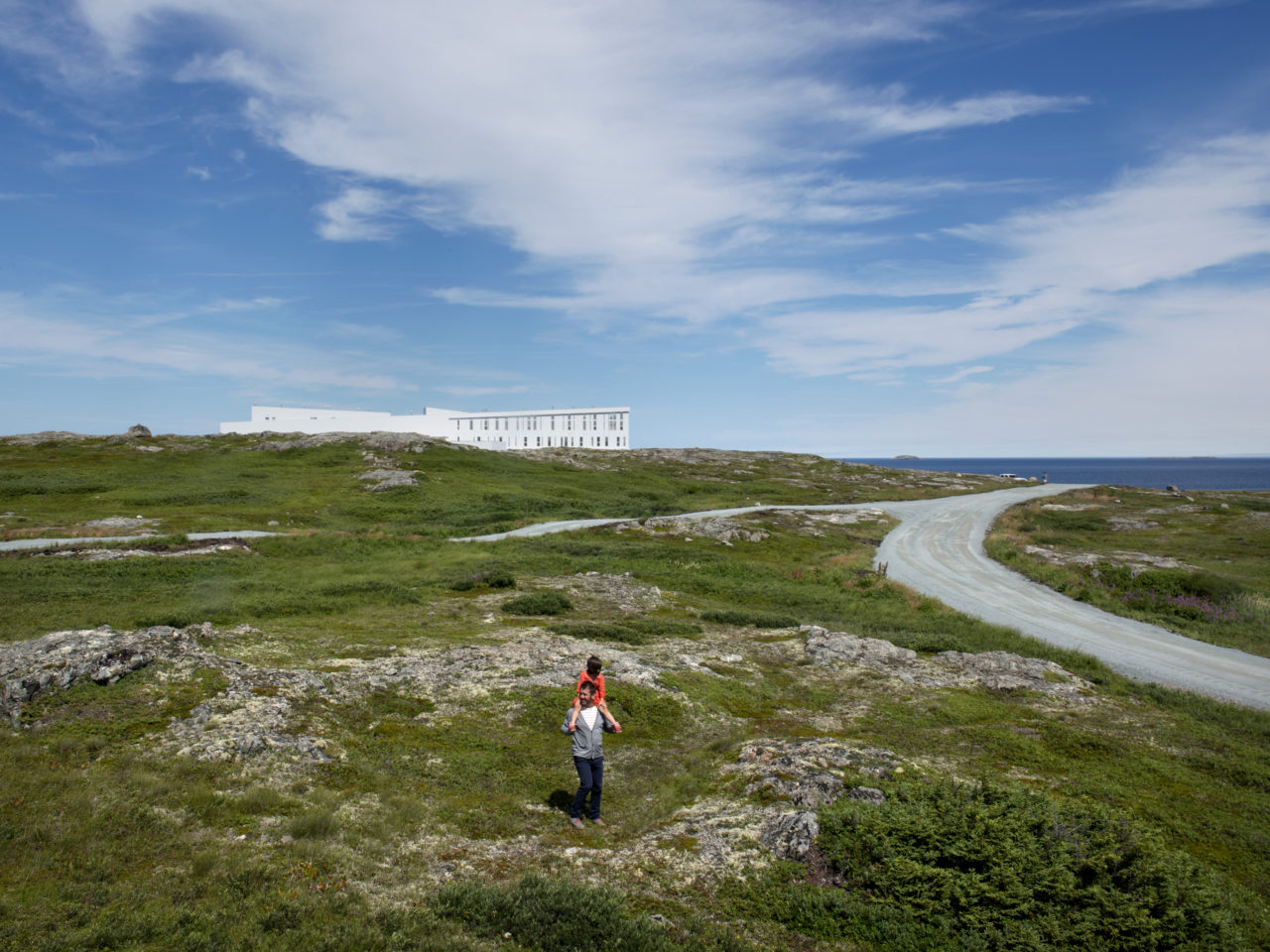 Shorefast: Has working with us changed anything about the way you've approach subsequent projects? What similarities or differences did you notice between other work you've done and the work you did with us?
NH: This could be a book. The short answer, to the first part, is yes. To the second part, I would say at the root of the difference(s) is the insistence on searching for the right and important questions. And then committing to the questions. Forever. This infuses the work with exceptional value and meaning and affords wonderful opportunities to advance the greater good. It also actively eliminates mediocre conclusions and superficiality. The other key component, that underlines the essential differences, is an acceptance and embrace of tangles, complexities, and anti-hierarchies… social anarchy. Again, all very much for the greater good.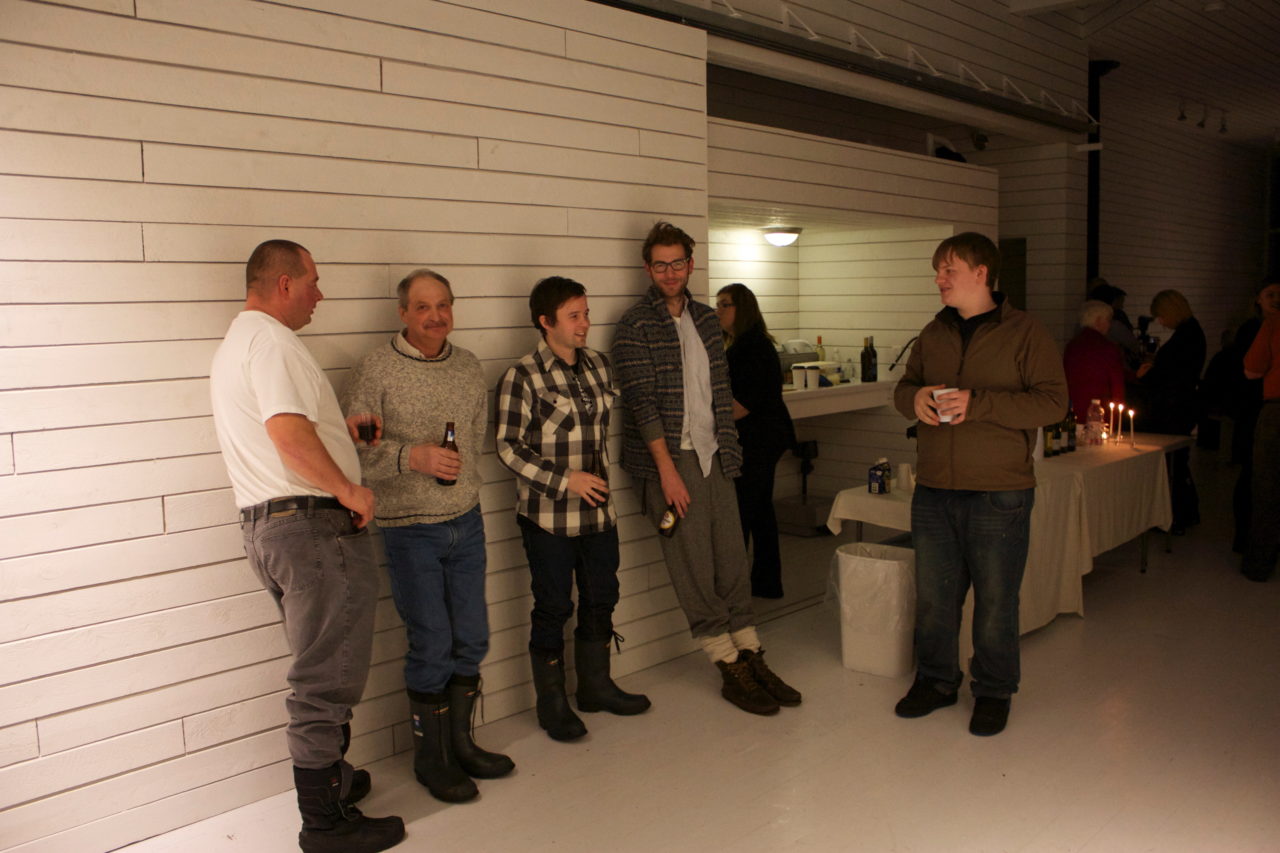 Shorefast: Is there something you played a part in creating here on Fogo Island that you're most proud of?
NH: All of the various designs I helped create have special meaning for me, for different reasons. The best example of I can pick is probably going to have to be the Puppy Table… and not because of the design itself but the fact that it was at the heart of several relationships and stories. The design for me is purely a reflection of my admiration for the greater culture and vision of standing in past/present/future simultaneously. I'm most proud of it because I think it distills, to the best of my abilities, my love for all of those people and the passions and joy they share for our intangible culture.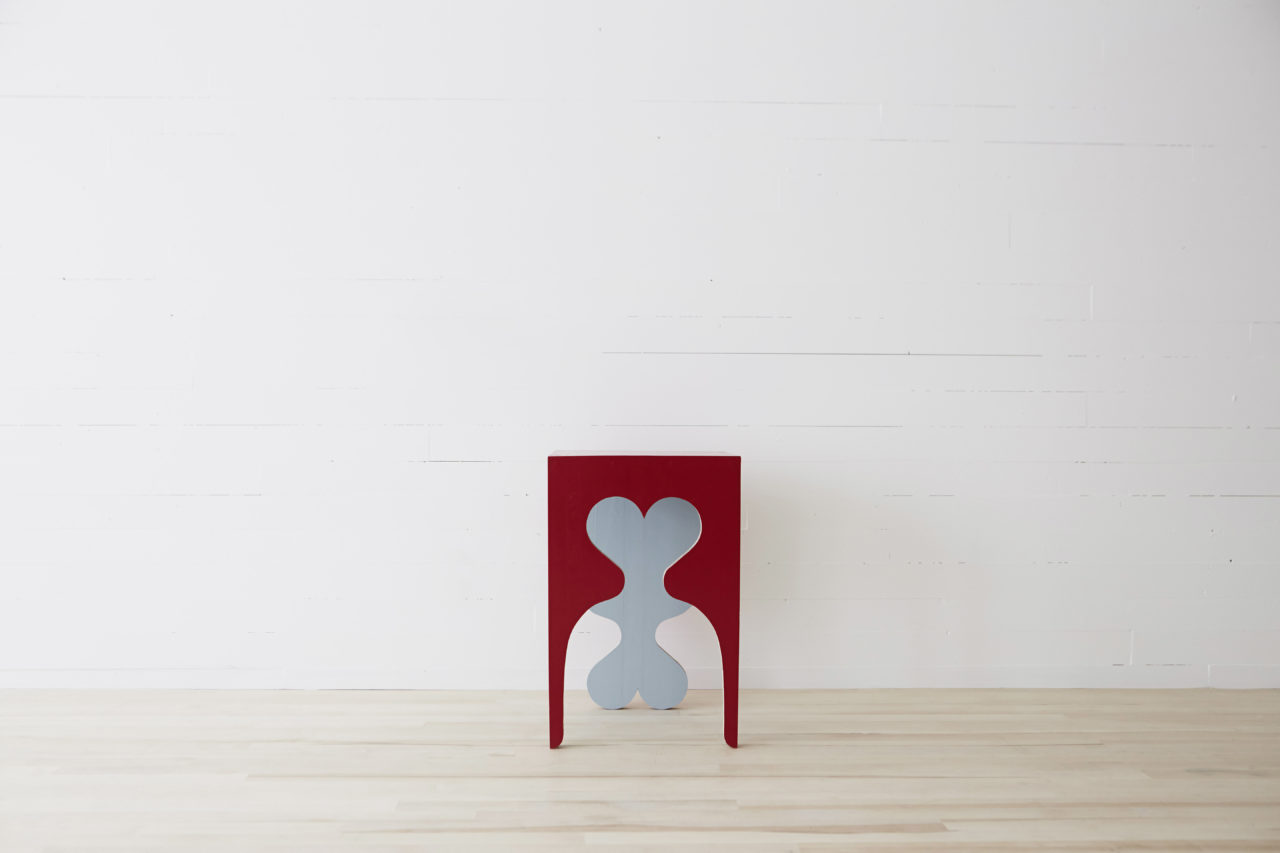 Shorefast: In your opinion and in your experience, what might the world be able to learn from Fogo Island?

NH: If the lichen could speak, the lichen would probably speak very quickly – which would be hilarious. So much about the place has to be learned by living there, I believe. To experience any of them is to begin to learn from Fogo Island inherently. Thinking about the current pandemic now kind of helps me answer the primary question most easily. Fogo Island could probably speak very well to the world on how living inward, in isolation, can be fantastically expansive. How culture can thrive on a vulnerable rock in the ocean. How to live beautifully while environmentally and atmospherically vulnerable. How to live knowing hardship will come, not if, but when, and perpetually so, and go again. And how to be acutely aware of what's under your feet and what is happening on the edge of the horizon simultaneously (and without having to be overwhelmed with everything else in between).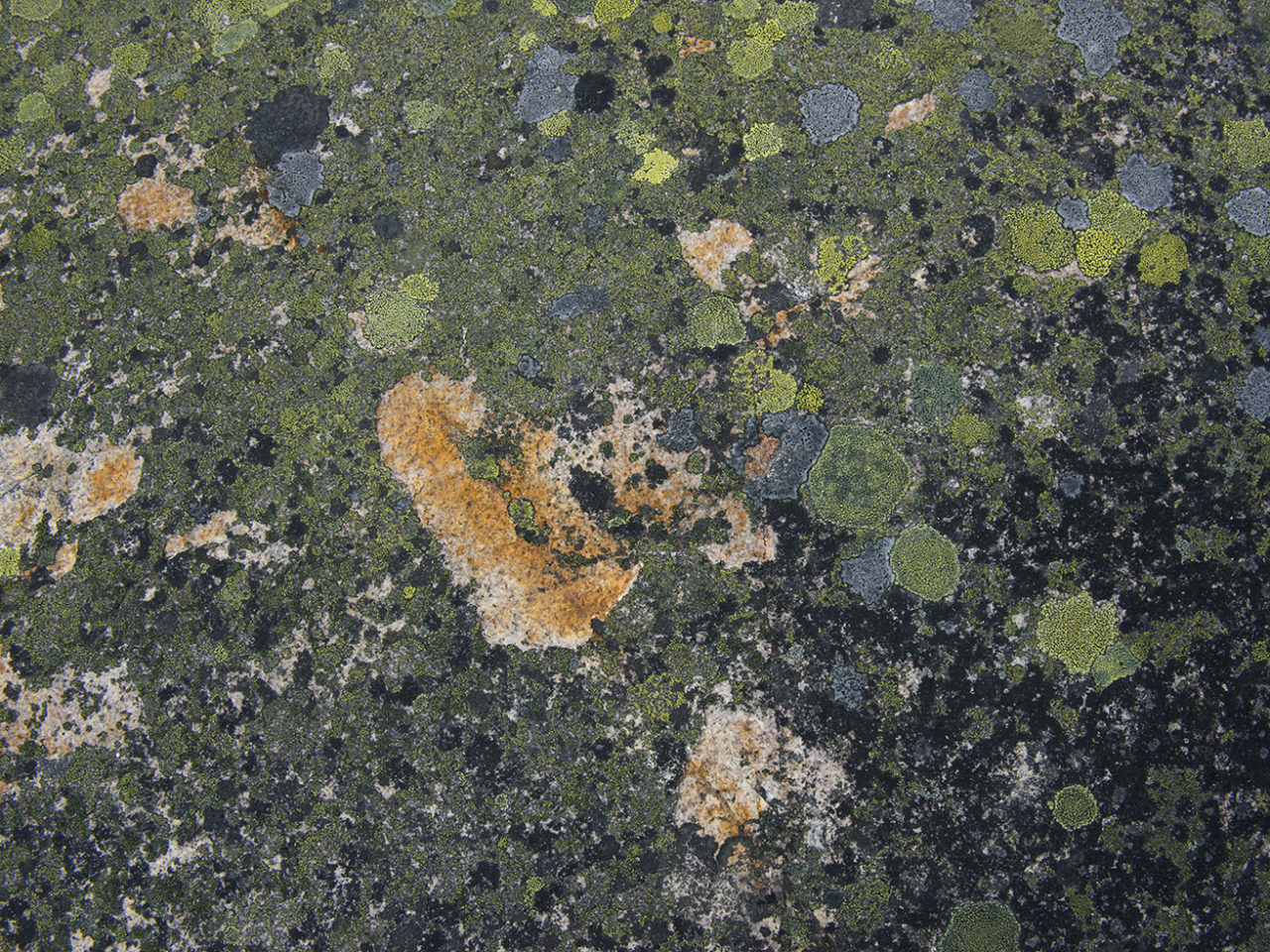 Shorefast: Can you share a favourite memory from your time spent living on Fogo Island?

NH: Oh my… there are thousands, literally. One of my favorites to revisit in my mind is driving around with Zita on the island Spring 2009 before any of the building projects were started. It was sort of like what I would imagine it would be like standing in front of a blank canvas with Leonardo Davinci. Maybe a corny analogy in some ways… but the way she spoke about her vision as I stared at the landscape filled me with the greatest inspiration I will likely ever know. And it's never left me.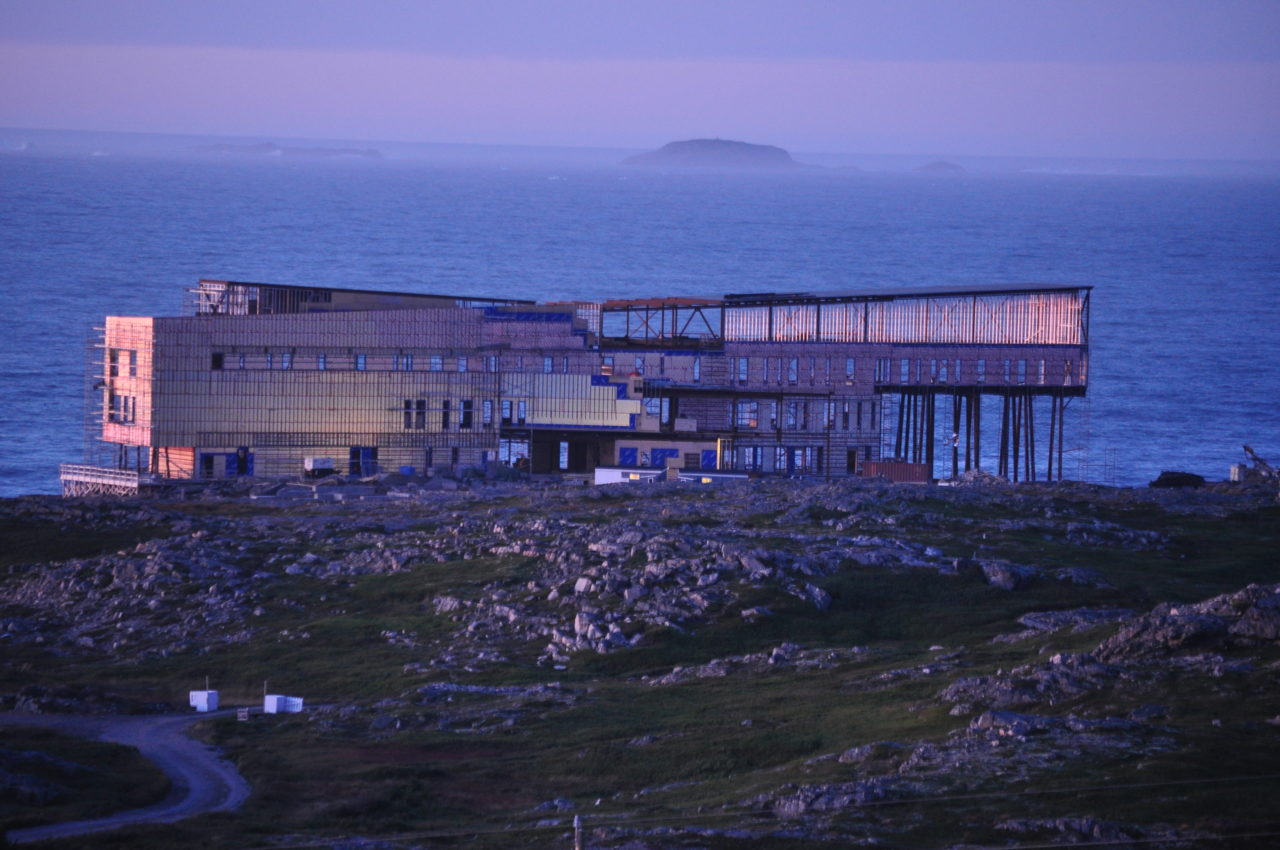 Visit the Woodshop on Fogo Island to view some of the pieces Nick designed for our furniture project.

Follow Nick on Instagram: @evening_arc